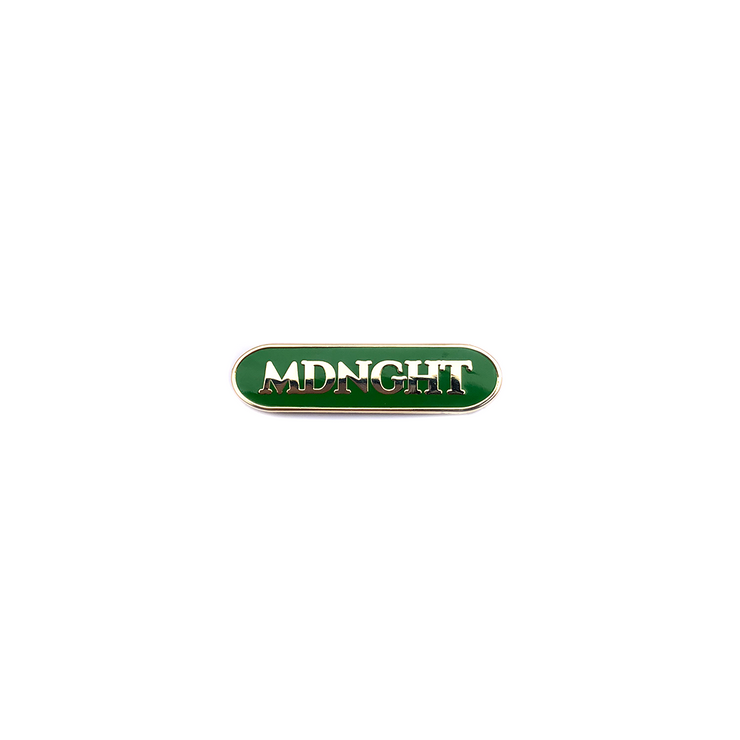 Midnight Bootleg (MDNGHT) Enamel Pin
Regular price $9.99 $2.99
ALL CLEARANCE ITEM SALES ARE FINAL.
Spring 2019 Collection / Midnight Bootleg Capsule
Back in the 1980s, Canal Street, better known as Chinatown in NYC was going wild with designer bootlegs. T-Shirts were sold cheap, and became popular due to the fact they didn't exist anywhere else. The designs carried over into the early 90s, and then disappeared... The resurgence hit when high fashion decided to bring them back, carrying a much heftier price tag ($550 - $1200), making the bootleg tees from back in the day even more sought after. We wanted to pay homage to the history of this design and the bootleg fashion community for not only being a part of hiphop culture, but for shaking the fashion world and becoming the industries most unusual product. A bootleg of a bootleg, of a bootleg...
1.25" Hard Enamel Pin 
Double Posted
Rubber Clutch
Designed by The Midnight Society